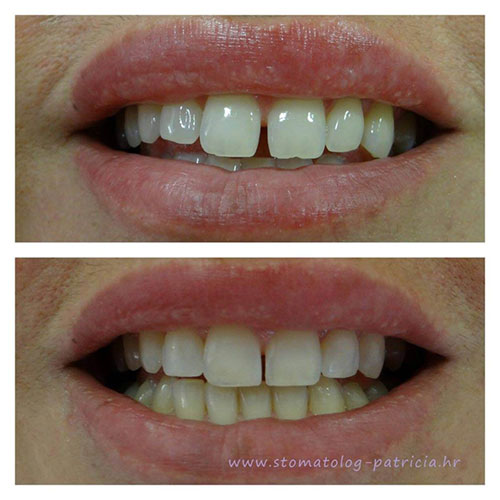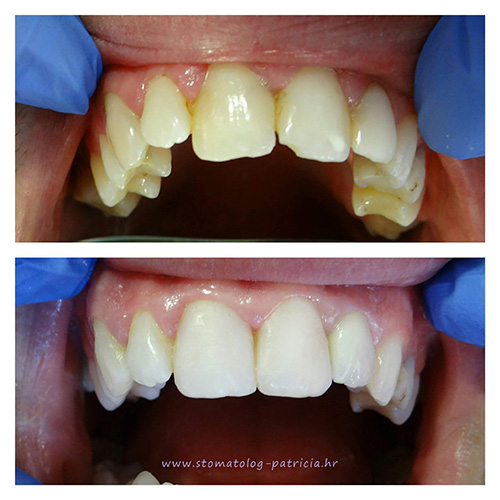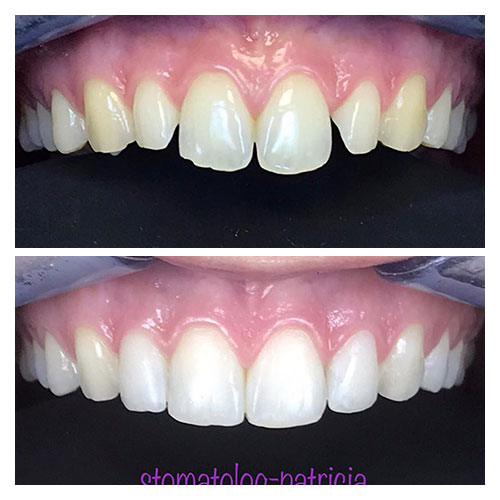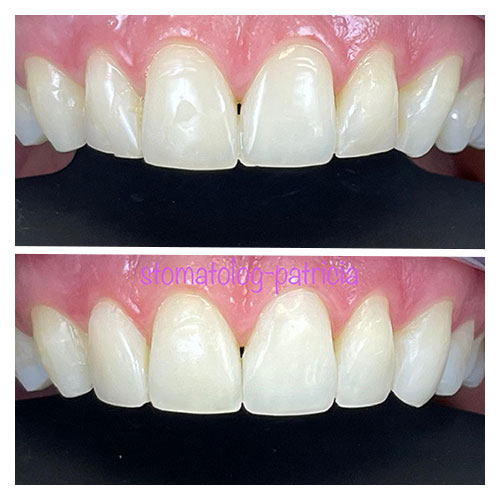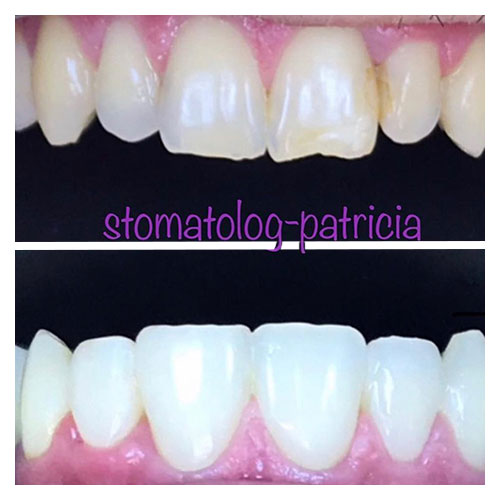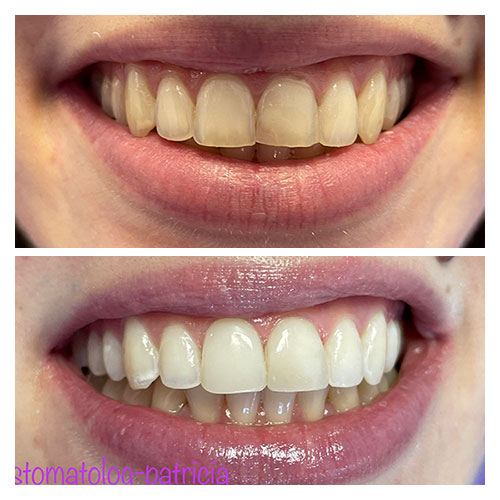 What is free-hand bonding?

Free-hand bonding is a technique which includes all direct composite restorations of the anterior teeth (in the aesthetic zone).
It is used to correct imperfections in your smile by teeth bonding which requires minimal or no drilling at all.
How was this technique developed?

This technique developed as part of a new concept in dentistry called bio-aesthetics which gives priority to minimal and micro-invasive procedures to preserve tooth biology. Due to advanced properties of modern composite materials used to make aesthetic (white) fillings it is possible to restore cracked or missing parts of the tooth or aesthetically reshape the tooth with minimally invasive preparation or no preparation at all with a final result that matches polychromatic optical properties of the natural tooth tissues, dentin and enamel. Achieving natural aesthetics of the teeth is precisely what restorative dentistry is concerned about. So far dental crowns and veneers have been used for restoring teeth in the aesthetic zone.
When to opt for free-hand bonding to restore front teeth?

Free-hand bonding technique is an option when aesthetic balance of the front teeth has been disrupted in cases of:
Irregular size of the tooth crown, irregular shape and volume of the tooth crown, discoloration (unaesthetic colour of the whole tooth or one part of it), unaesthetic surface of the tooth (cracks, indentations…), damaged tooth edges or corners due to trauma or wearing, cervical erosions (damaged parts of the tooth along the gum line), unaesthetic fillings, tooth decay, minor orthodontic imperfections (tooth gaps, mild teeth rotations).
(In order to find out whether you are a good candidate for free-hand bonding fill out the online questionnaire).
In all these cases composite material can be directly applied to restore the lost tooth parts, to increase the tooth length and volume, to change the tooth colour or improve tooth properties and shape and thus create a whole smile makeover.
What are the advantages of free-hand bonding?

The advantages of the free-hand bonding technique include: conservation of the natural tooth tissue, minimal drilling of the tooth or no drilling at all, creating a smile makeover in just one visit, financially acceptable solution, simple reparation of the broken or damaged restoration by replacing it with a new composite.
The procedure for making composite restorations using free-hand bonding:

The whole process starts with minimal drilling of the tooth if necessary (to remove tooth decay or old fillings or just to reshape it). In the case of minor aesthetic transformations, drilling is not required at all.
The next step includes tooth preparation for the bonding of the composite material which is applied in layers to the surface of the tooth (free hands) to restore its aesthetics.
The composite restoration is then shaped (excess material removal) and polished.
What are the limitations of this technique?

Although free-hand bonding is a simple and quick technique which gives excellent aesthetic results, it is important to mention that it also has its limitations and contraindications in the following cases: in the case of dark teeth with large fillings, bite irregularities (e.g. edge to edge bite, cross bite), excessive loss of tooth tissues, major orthodontic anomalies and severe bruxism.
What to do after free-hand bonding?

If you opt for free-hand bonding, be aware of the fact that you need to pay special attention to biting so avoid biting down on hard foods and biting your nails, and wear a night guard if you suffer from bruxism. It is important to maintain good oral hygiene and schedule regular check-ups. Composite fillings will eventually need to be repolished because they tend to change colour and are not as durable as ceramic restorations (dental crowns and veneers).
Immediately after placing composite restorations by using free-hand bonding, it is possible to feel soreness and hypersensitivity if drilling of the teeth was necessary, but it is a normal reaction and should gradually disappear within the next few days.
About a week after making composite restorations by using this technique, a check-up will be necessary which is extremely important to detect possible problems, such as premature contacts in biting or sliding movements.
Why choose to make composite restorations by free-hand bonding in OUR practice?

We have 17 years of experience in making aesthetic composite restorations.

We try to make you feel comfortable and relaxed in our clinic,without any fear.

Each composite restoration will be morphologically and aesthetically perfect to blend in with your natural teeth.

We use high quality composite materials.

The work in your mouth will be painless and safe, we will do our best to make it as comfortable as possible and our service as good.

The price of composite restoration will include the local anaesthetics and a check-up.

Your "before and after" photos of aesthetic composite restorations will be preserved.

At any moment we are available to you for advice and consultation via mobile phone, e-mail and social media.

We try to keep our appointments.

There is free parking in front of the clinic.
If we meet your criteria, feel free to contact us and make an appointment.
If these pages do not provide you with an answer to your question on free-hand bonding technique, dental health and dental services, feel free to contact us.
We are at your disposal!
|  Radno vrijeme
PON, SRI, PET 9:00-16:00
UTO, ČET 13:30-20:30
---
☎ +385(0)1 4822 137
Rezerviraj svoj termin ili pošalji upit!