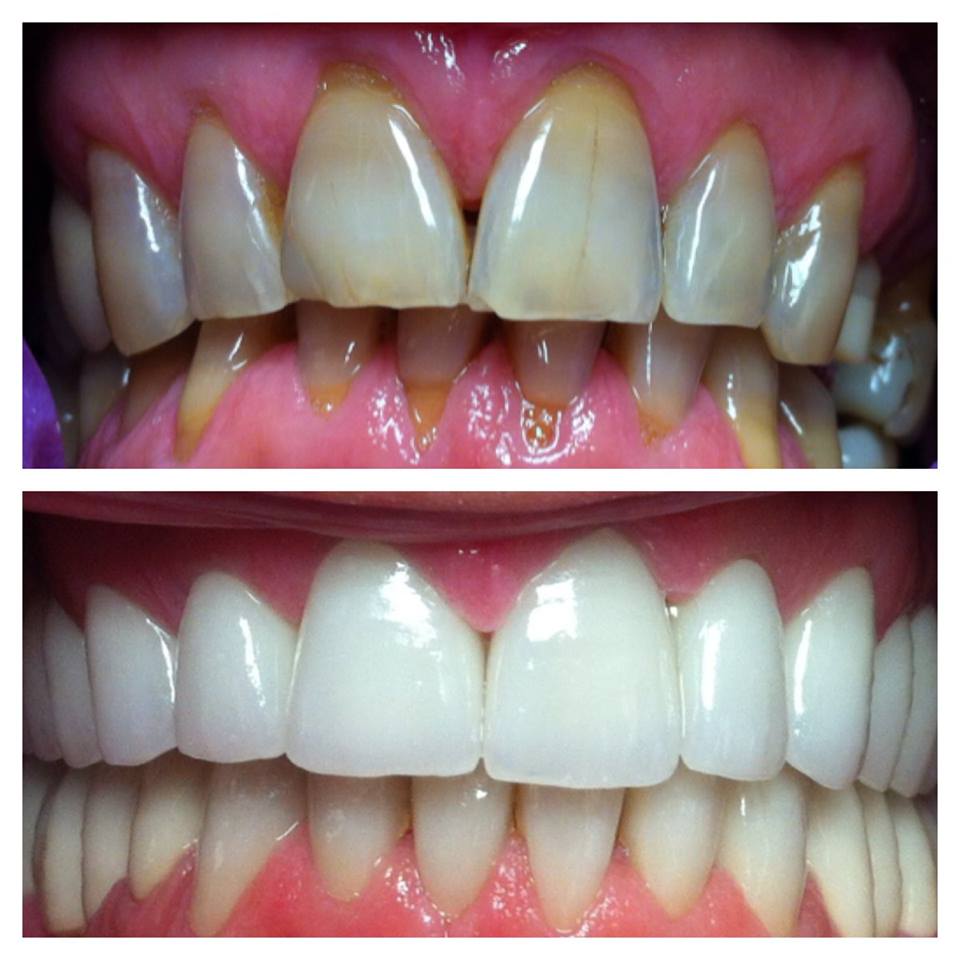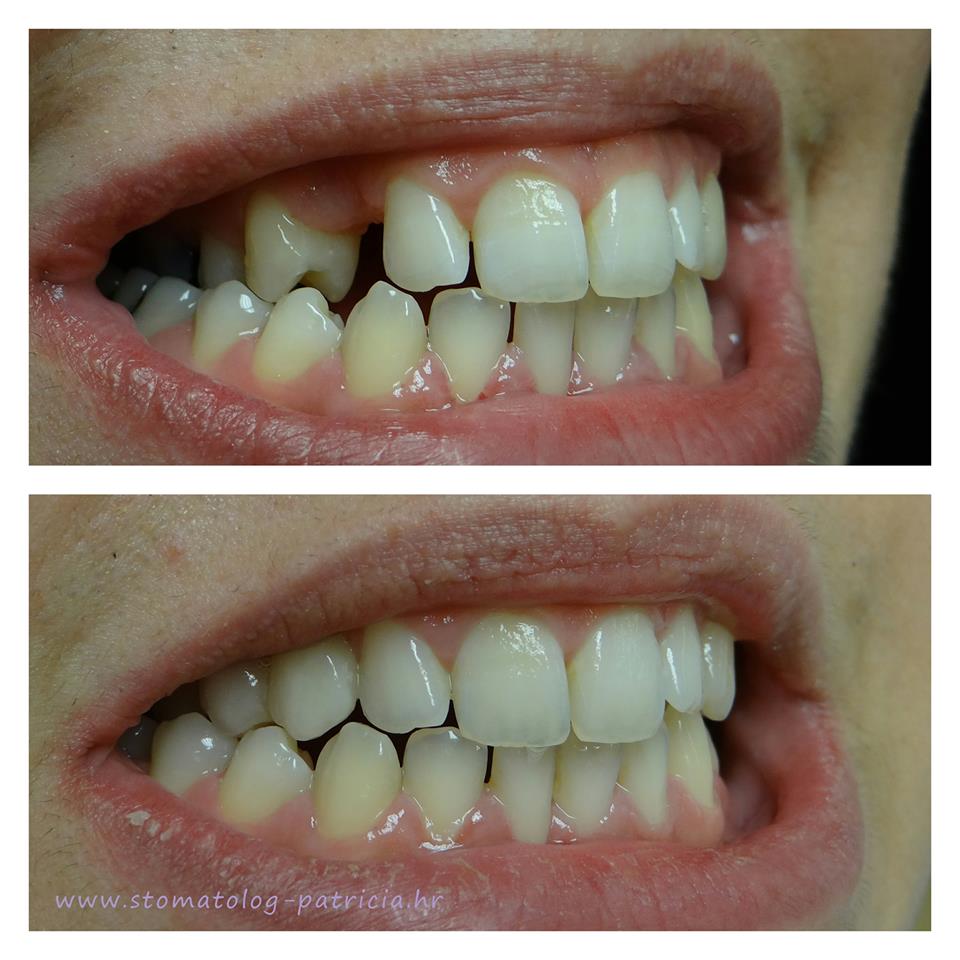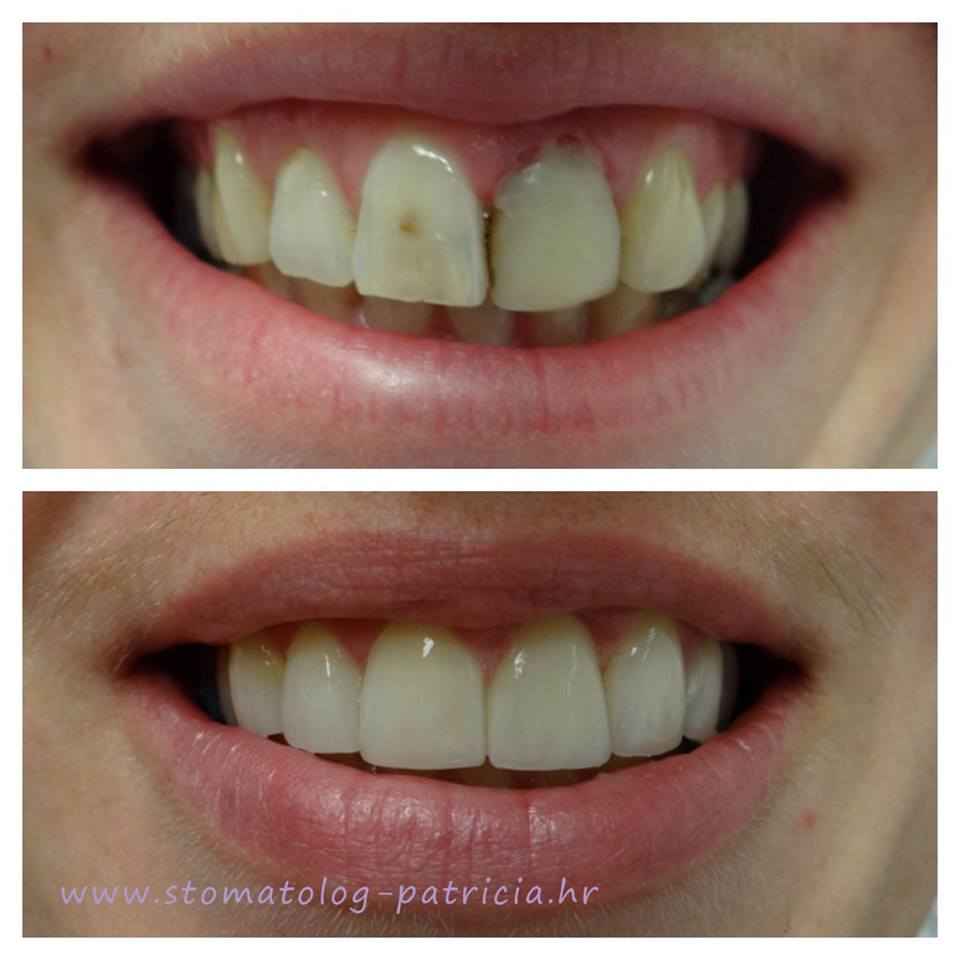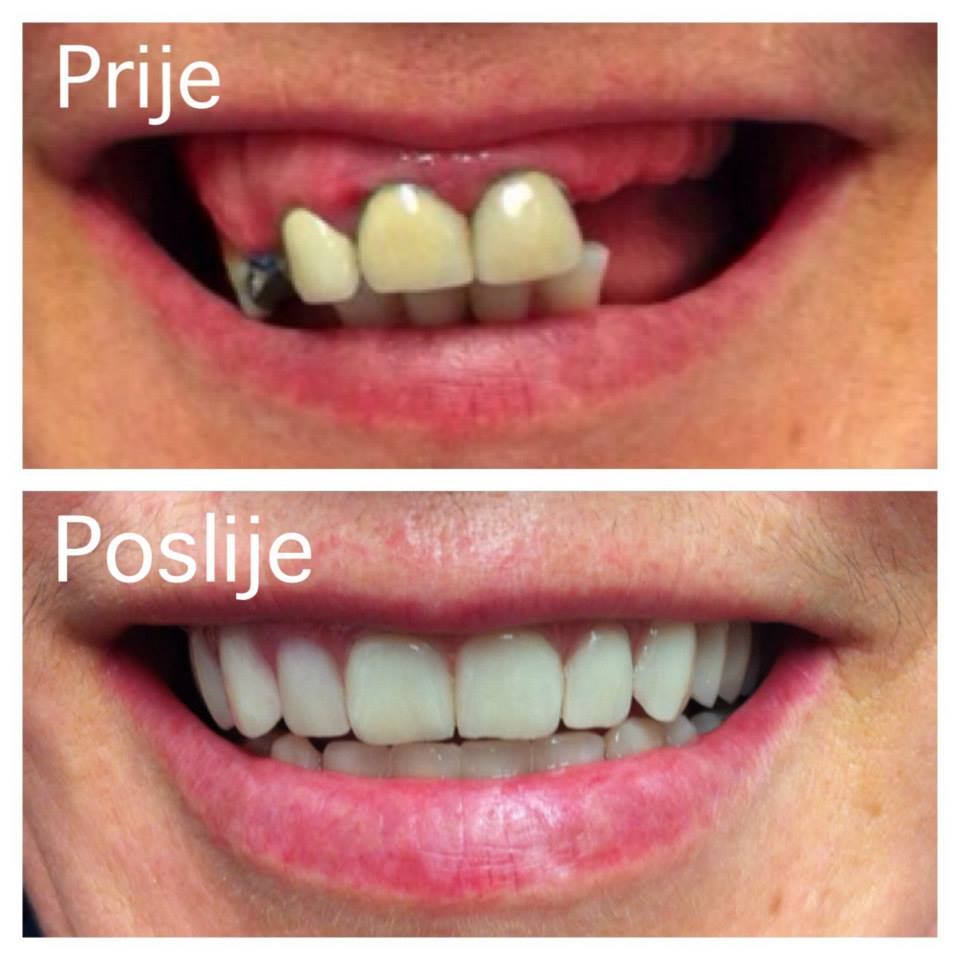 What is dental prosthetics?
Dental prosthetics is a dental speciality that deals with the restoration of the missing teeth and soft tissues in the oral cavity, lost teeth structure and the aesthetic correction of the existing structures.
Prosthetic reconstructions are the greatest challenge for each dentist because they aim to restore all lost structures into a functional and aesthetically perfect whole, thereby improving the quality of the patient's life.
A healthy and beautiful smile is important for the overall health, as well as for Your self-confidence.
What types of prosthetic restorations are there?
There are fixed prosthetic restorations (veneers, crowns, bridge), mobile prosthetic restorations (partial and total prostheses) and combined prosthetic restorations (one part is fixed and the other one is removable).
Due to advances in dental medicine, especially in the area of implantology, today we can help patients with serious functional and aesthetic problems in their cavity by using some form of prosthetic restoration with great functional and aesthetic characteristics. There are solutions even in case of complete toothlessness (all-on-4 or all-on-6).
When is prosthetic therapy indicated?
Prosthetic therapy is indicated if one or more teeth are missing, if some teeth are severely damaged and/or if the patient is not satisfied with their aesthetics.
What to think about before making a dental prosthetic restoration?
Before you decide to get a dental prosthetic restoration, especially in the aesthetic smile zone, we advise You to think about the desired colour of Your future dental work, as well as if You want to achieve a greater aesthetic transformation.
It is important to determine what caused the current condition in Your mouth. It is usually the consequence of inadequate oral hygiene, bite problems, bruxism, unhealthy habits such as smoking, etc. All these things help us choose the best prosthetic treatment solution.
Why choose to make prosthetic restorations in OUR practice?
We have 17 years of work experience in prosthetic dentistry.
We try to make you feel comfortable and relaxed in our practice, without any fear.
We respect your wishes relating to the health and beauty of your future smile and try to fulfil them completely.
Our goal is to make your smile functional and aesthetically perfect.
Your prosthetic work will be fabricated in a renowned dental laboratory and will be of outstanding quality and aesthetics.
The work in your mouth will be painless and safe, we will do our best to make it as comfortable as possible and our service as good.
The price of the prosthetic treatment will include the local anaesthetics, temporary crowns / bridges and a check-up.
Your "before and after" photos of the prosthetic treatment will be preserved.
At any moment we are available to you for advice and consultation via mobile phone, e-mail and social media.
We try to keep our appointments.
You can pay in cash, but also in interest free instalments: American Express up to 12 instalments, Diners up to 6 instalments, Erste & Steiermärkische bank Maestro and MasterCard up to 12 instalments.
There is free parking in front of the practice.
A beautiful smile is individual. Each of us is individual, so a beautiful smile can be achieved only if each patient is given "their own" smile. This is what we are striving for, and we believe we have a sense of beauty.
And if you choose our dental practice, we'll do our best to give you YOUR PERFECT SMILE!
If you think we can meet your criteria, feel free to contact us and make your appointment.
If you're unable to find an answer to your question about dental prosthetics, dental health or dental services, please feel free to contact us.
We are at your disposal!
|  Radno vrijeme
PON, SRI, PET 9:00-16:00
UTO, ČET 13:30-20:30
---
☎ +385(0)1 4822 137
Rezerviraj svoj termin ili pošalji upit!